The sun came out today and it suddenly felt, and smelled, like summer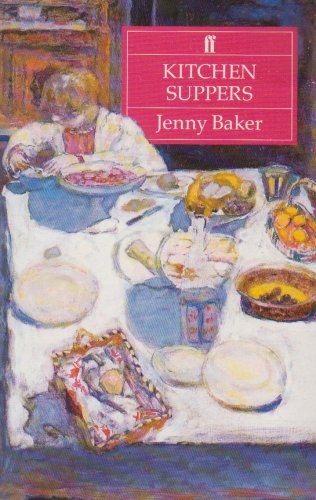 . Fortunately, I'd noticed a half a bottle of olives in the fridge when I was doing a clear-out. (No one else in my family throws anything away, and the moulds that grow when I'm on the other side of the world are truly magnificent.) For us, few things say summer like a bowl of tapenade. I use ordinary ingredients, most of which come from the supermarket or Trader Joe's, but this simple dip sweeps me to the south of France, with lavender-scented sunshine and a cool rosĂ©Â from the local cooperative. The recipe comes from a cookbook I turn to often, Kitchen Suppers by Jenny Baker. I stick quite closely to her version, far more closely than I do to most cookery writers, but I add extra thyme for a taste of the Berkshires. Our climate is very different from that of the south of France, but we too have hillsides covered with wild thyme and it grows here and there in my garden.

Tapenade
Author:
Karen Christensen (adapted from Kitchen Suppers by Jenny Baker)
Ingredients
1 clove garlic
50g (2 oz) can anchovy fillets
225g (8 oz) pitted black olives – I use a bottle Greek olives from Trader Joe's2 T capers – again, from Trader Joe's
1 t Dijon mustard – also from Trader Joe's
1 t brandy or lemon juice, or a bit of each
4 T olive oil
Black pepper, thyme (I use fresh, because it's summer), and nutmeg to taste
Instructions
Blend the garlic and anchovies in the food processor, or chop finely by hand.
Add the other ingredients and process till fairly smooth.
Serve with crackers, vegetables (celery is my favorite), or fresh crusty bread.